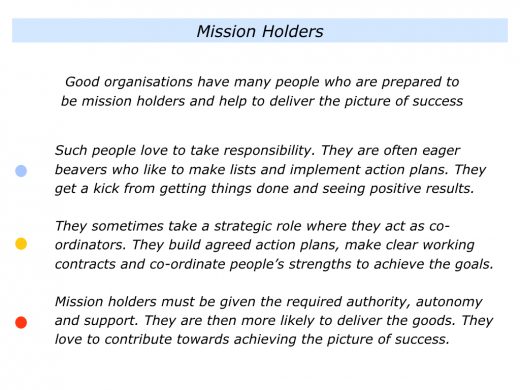 Imagine you have just taken the leadership role in an organisation. After having one-to-ones with key players, you going to hold a two day session for the top 16 managers.
Each manager is also asked to bring along somebody who would act as a co-ordinator to follow up the actions after the session. This will be a vital step in making things happen.
Why take this step? A common theme has arisen during your one-to-ones with the key players. One person expressed this in the following way.
Over the past few years we have had several inspiring off-sites. People have come away feeling full of energy, but we have seldom followed up properly.
If we go away again, it is important that we deliver on the agreed action plans. This will show people that we are serious about delivering on our commitments.  
The leadership team can set the direction and be accountable for ensuring the organisation reaches its destination. They need to have lots of Doers, however, who will make sure the desired results are delivered.
Many teams have a mixture of entrepreneurs and experts. But they must also have eager beavers who love execution. The latter is vital if you want to get things done.
Imagine that you are coming to the end of the off-site and want to outline the next steps. You may then want to say something along the following lines.
Thank you for everybody's contributions. As you know, we are clear on the organisation's purpose, principles and picture of success.  
You have helped to clarify the organisation's road map. You have also gone into your departmental teams and begun creating the team road maps.
As we know, people work best when they can see the big picture and context. Bearing this in mind, I will set up sessions to meet with you and your teams.
I will share the strategy with your people and give the reasons for choosing this approach. During the sessions I will be happy to answer questions. I will also invite them to add ideas that will contribute to achieving the picture of success.
After that session I would like you to involve your teams in building their respective road maps. We will then have a meeting where each team presents its road map. This part of the process is to be completed within the next six weeks.
The next step will be for you to make clear contracts with each team member about their best contributions towards achieving the team goals. I would like that to be completed within two months.
Every three months we will gather everybody together. Each team will present:
The specific things it has delivered in the past quarter towards achieving the picture of success.
The specific things it plans to deliver in the next quarter towards achieving the picture of success.
The specific challenges it faces in the next quarter, its plans for tackling these challenges and any support they may need to help to achieve the picture of success.
Bearing these things in mind, I will be asking for mission holders who are prepared to take responsibility for ensuring that various parts of the plan are delivered. These people will be given the authority and autonomy required to do the job.
The mission holders will need to keep us proactively informed about their progress towards the goals. They also need to tell us when they need support. We will then give them what they need to deliver the goods.
Here is an overview of what we have produced so far on the workshop.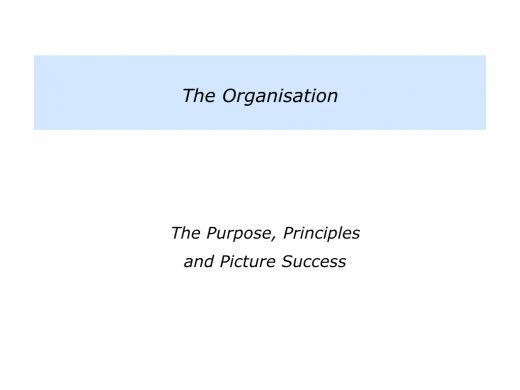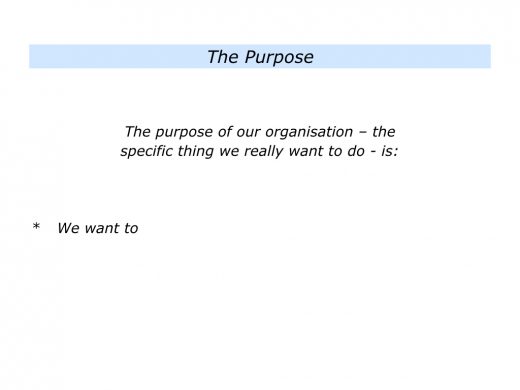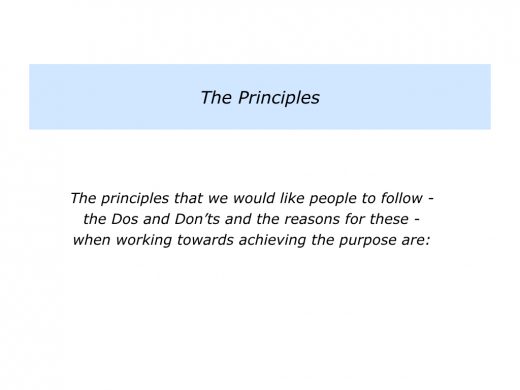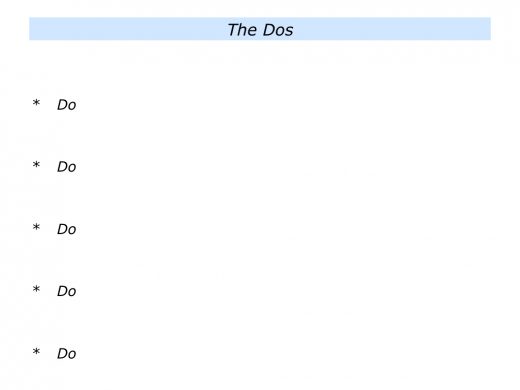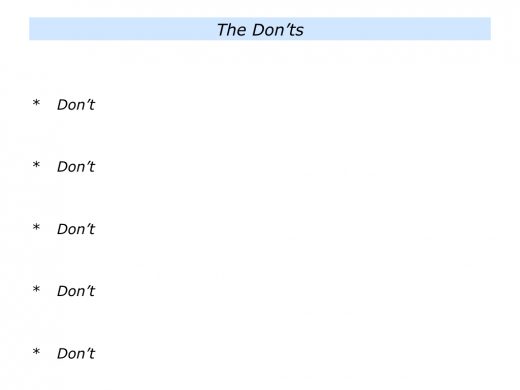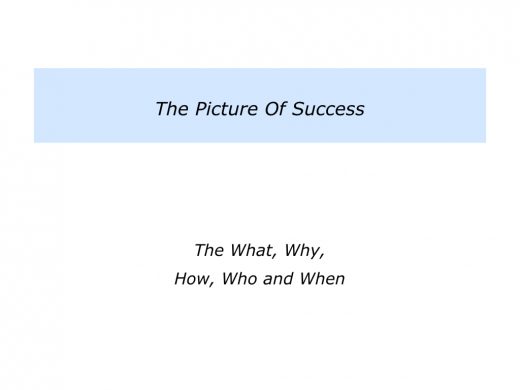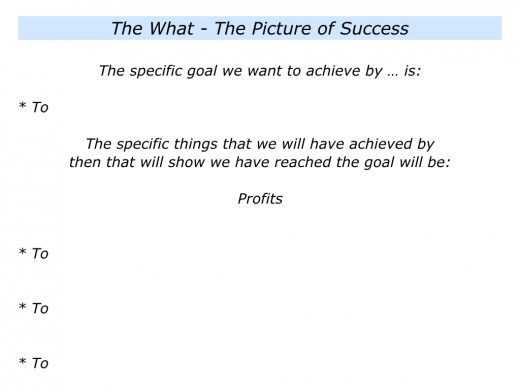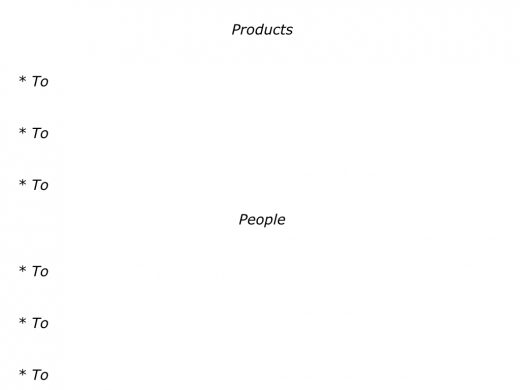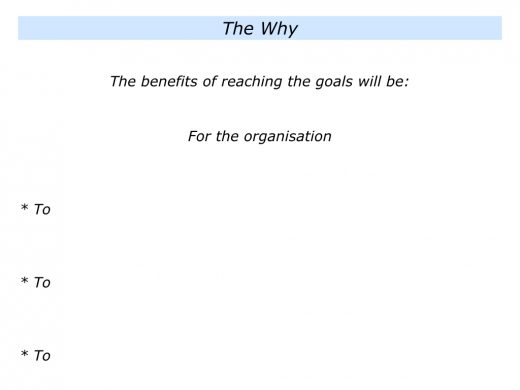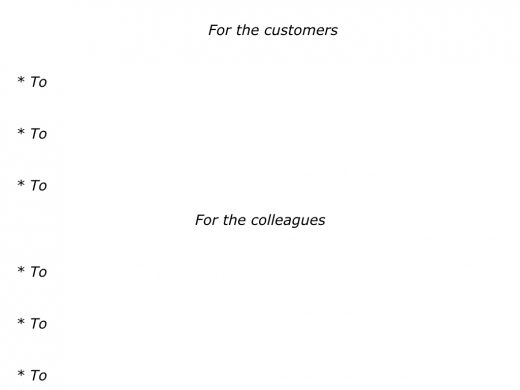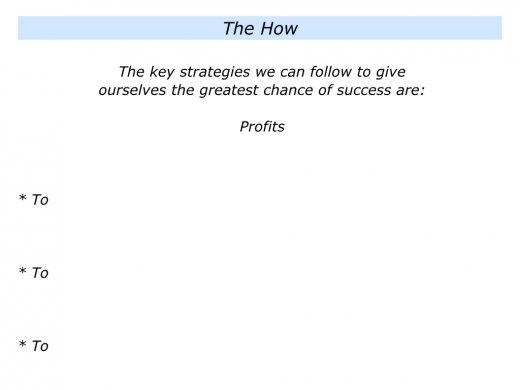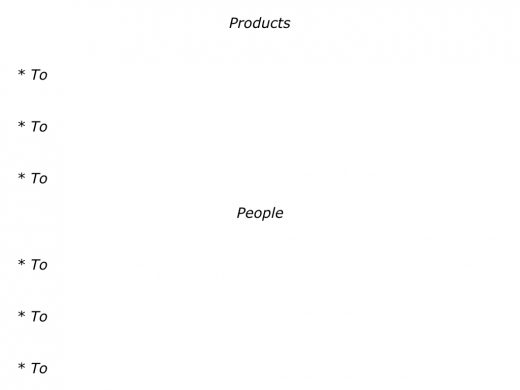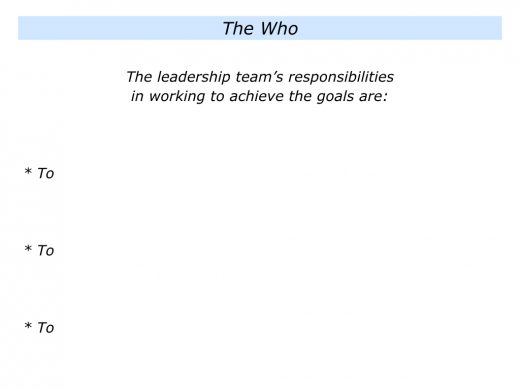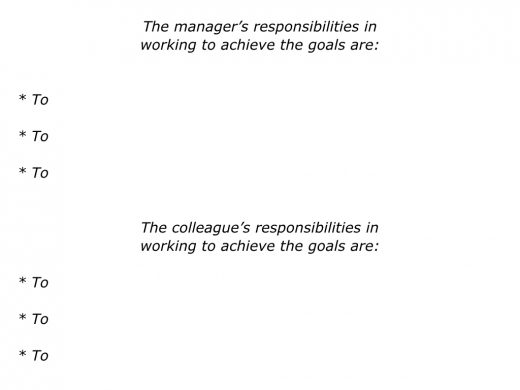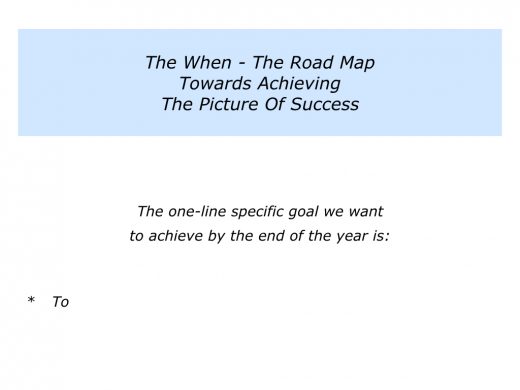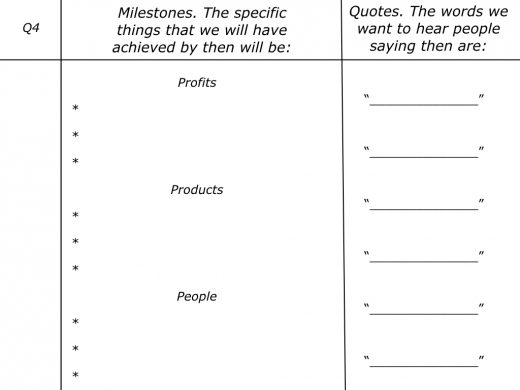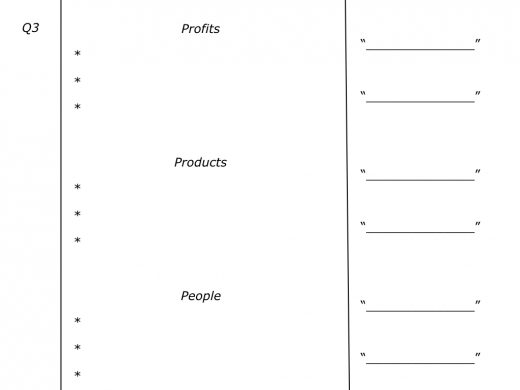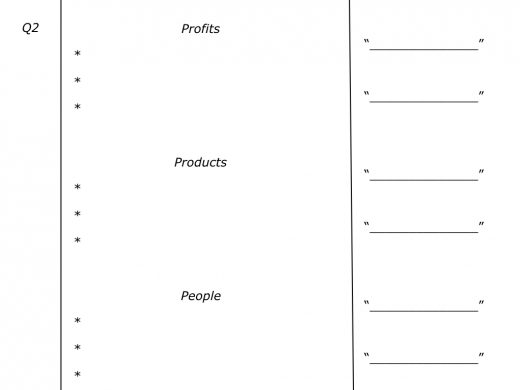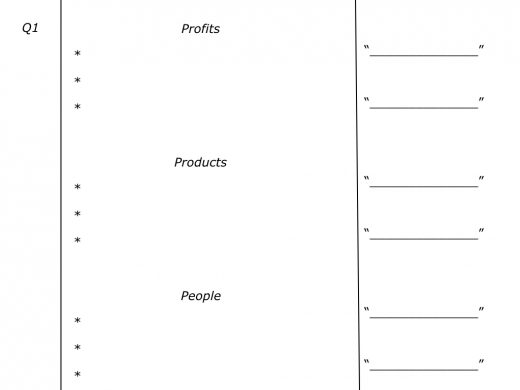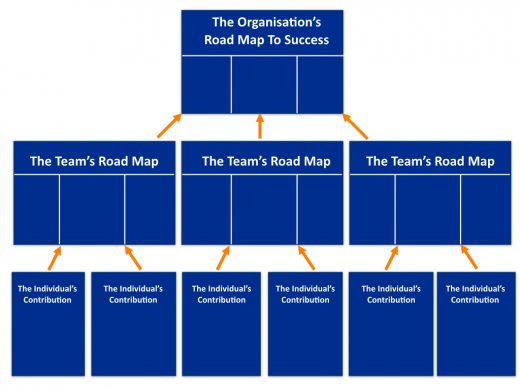 Imagine that you have given people this overview and outlined the next steps. The department heads will set up sessions where you can explain the organisation's strategy to their teams. They will then involve people in building the road maps.
Good organisations have lots of mission holders. Such people love to take responsibility. They are often eager beavers who like to make lists and implement action plans. They get a kick from getting things done and seeing positive results.
They sometimes move into a more strategic role where they act as co-ordinators. They build agreed action plans, make clear working contracts and co-ordinate people's strengths to achieve the goals.
Mission holders must be given the required authority, autonomy and support. They are then more likely to deliver the goods. They love to contribute towards achieving a meaningful mission. 
Such people often volunteer for tasks. This has both pluses and minuses. The pluses are that they do superb work and get the jobs done. The minuses are that they can be duty driven, work too hard and pay the price in their personal lives.
Mission holders like to know the purpose of the mission. They like to know the big picture and their part in making it happen. It is therefore vital to describe the goals and the benefits.
If possible, describe these in outcome terms. So you may say something like the following.
The Picture Of Success 
The specific results we want to deliver
– the outcomes we want to achieve – are:
To …
To … 
To …
The actual words we would like to hear the various
stakeholders – such as the customers and colleagues
– saying after we have delivered these results are: 
" … 
" … 
" …
The specific benefits of
achieving these results will be: 
To …
To …
To …
Bearing these things in mind, is this something you would like to contribute towards making happen?
How to appoint mission holders? One approach is to ask for volunteers. As one person said: "Give me one volunteer rather than ten conscripts." This approach is useful, but it can also be a bit random. Therefore it is vital to do some planning.
When planning a workshop, for example, it is important to invite the potential mission holders. You can explain what is going to happen on the workshop and what needs to happen afterwards.
They can contribute to building the strategy, but then they will be invited to implement the action plan. You will provide them with the required support, of course, and build in times when they and others can report back on their successes.
You can also give them freedom, within parameters, regarding how they do the work. They need to follow the agreed principles, however, and deliver the required results.
Bearing this in mind, it is important to make clear contracts with the mission holders. Here are some themes to consider when taking this step.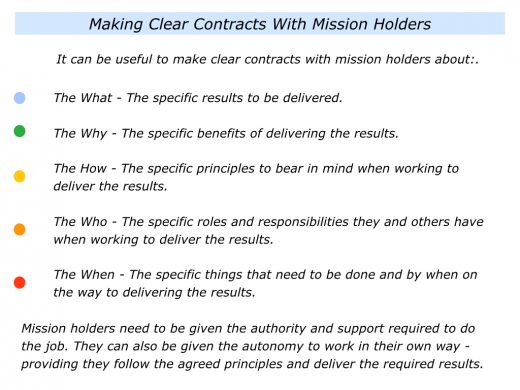 Let's return to your own work. Looking ahead, can you think of a specific situation in which you would like help from mission holders? You may aim to lead a team, build a successful prototype or deliver a specific project.
How can you find such people? How can you explain the purpose, the principles to follow and the picture of success? How can you explain the parts of the strategy that will need to be implemented? How can you give them the chance to decide if they want to contribute towards achieving the goals?
Bearing in mind the picture of success and their strengths, how can you make clear contracts about their best contributions? How can you give them the required support? How can you ensure they proactively report their progress towards achieving their goals?
Good organisations often move through the stages of innovation, implementation and impact. People often generate lots of ideas, but then it is important to implement the key strategies that will produce success. Mission holders often take responsibility for making these happen and delivering the goods.
If you wish, try tackling the exercise on this theme. This invites you to do the following things.
Describe a specific situation in the future when you may want to work with superb mission holders.
Describe the specific things you can do to find such mission holders and then enable them to do superb work.
Describe the specific benefits of having such superb mission holders.