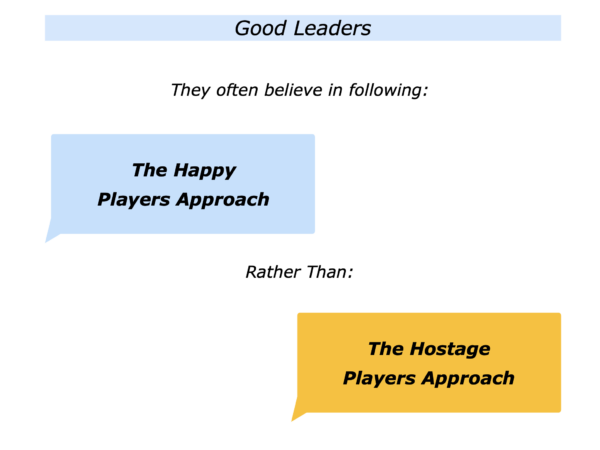 There are many models for leading teams. Good leaders often aim to have happy players rather than players who feel like hostages. One football coach described their approach in the following way.
"We recruit motivated people who want to be here. We then create a positive environment in which they can perform at their best.
"We also aim to help them to develop as people and as professionals. We want happy players rather than hostages. Sometimes this means they may move on and that is okay."
This is an approach followed by some leaders in football – such as managers and coaches – but it can be applied in many situations. Here is the framework they sometimes follow when meeting prospective players.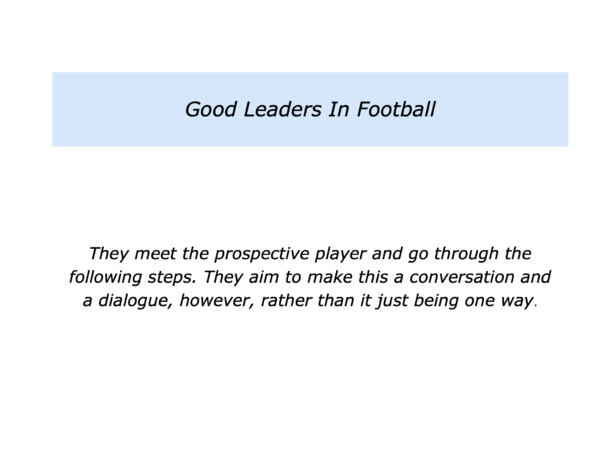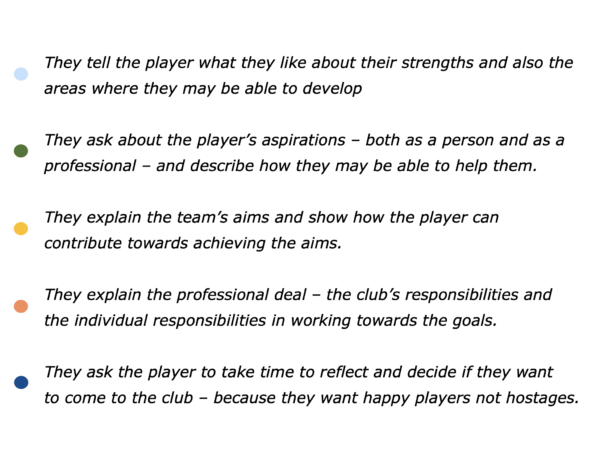 As mentioned earlier, this is an approach that can be applied in other situations. Some organisations adapt it and put more emphasis on the candidate showing they are motivated to join the organisation.
Some send their culture handbook to the candidate before the interview. This describes the organisation's purpose and principles – together with examples to bring these to life. They then ask the candidate to do some prework. This involves inviting the person:
To give an example of how they have followed some of the principles at some point in their own life or work;
To describe how they would aim to follow the principles when making their contribution to the company.
Such organisations also explain how they will aim to help the successful candidate:
To build on their strengths and make their best contribution;
To encourage them to keep developing as people and as professionals;
To know what to expect by explaining the professional deal – the organisation's responsibilities and the individual's responsibilities in working towards the organisation's goals.
They believe it vital to be encouraging but also to be honest. The potentially successful candidate can then consider whether they are likely to be happy making a contribution to that kind of culture.
Imagine that you want to follow some elements of the happy players rather than hostages approach. Can you think of a situation where you may want to apply this in your own way?
If you wish, try tackling the exercise on this theme. This invites you to complete the following sentences.