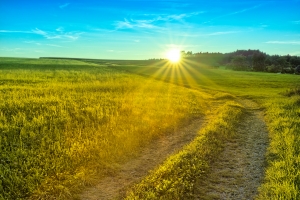 Now 6 weeks since the operation and things seem to be going well. Here is the journey so far.
The weekend following the operation was fine. Managed to go for a few walks, even with the catheter. Then it was back up to London on the Monday.
Travelled by train. No discomfort on the journey and took a cab from Paddington to the LUA clinic.
Rowena, the nurse, extracted the catheter skilfully – whoosh. No pain, but a sense of liberation.
Was told the possible things to expect in the next few months. These included:
Possible blood in urine, but this would disappear and was part of the healing process.
Possible need to urinate immediately on some occasions, but this would disappear.
The next day, Tuesday, ran a workshop on career development. Followed up with one-to-one mentoring sessions throughout the week. Travelled back home on the Friday afternoon.
The Events Since Then
People ask how I feel. Can honestly say that all been fine. No pain at all.
Sometimes felt a little tired during the first week. But that may have been because I did quite a lot of work during that time. Also soon got back to doing long walks and running.
As predicted by Rowena, there were a few side effects from the operation, but nothing disastrous. (Though for a time I did make sure I was not too far from a toilet.)
New MRI
Had another MRI two weeks after the operation. Again went to Nuanda Medical.
Got the results a few days later. The headlines were:
The operation seems to have gone well. Much of the illness appears to have been treated successfully.
There may be one part that needs to be examined again more carefully. Sometimes after an operation things show up that may simply be after effects, rather than anything else.
The next steps are: carry on as normal; have a PSA test with my GP in 3 months; have another PSA and an MRI in 6 months; then meet with Mark Emberton.
Looking Forwards
So that is the journey so far. Since the operation things have gone well.
Have been doing my usual work. Running workshops on super teams, career development and building values driven organisations. Done lots of one-to-ones. All extremely rewarding.
It is now December 15. Will be home for two months or so writing, with just a couple of days in London doing sessions.
So all well so far. Onwards we go.
Update on February 1, 2013
It has now been almost three months since the operation. Just had my first PSA reading since then.
Apparently a 'normal' reading for my age – 68 years – would be around 4.0. But this can differ from person to person. The real indicator is an on-going increase in the score.
My scores for the previous years have been as follows. (Have had a Well Man check for many years.)
2006: 3.07
2007: 5.07
2008: 3.20
2009: 3.90
2010: 4.74
Then the warning signs.
2011: 7.90 (November 2011)
2012: 9.70 (March 2012)
Now, almost 3 months after the operation:
2013: 2.90. (January 2013)
This is promising. Will have another reading and MRI in three months.