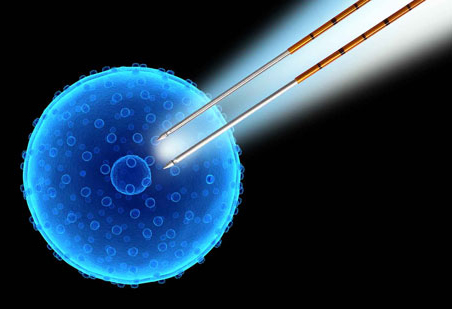 Yesterday had the NanoKnife treatment. As mentioned previously, this is a non-invasive approach to treating prostate cancer.
Arrived at The Princess Grace Hospital at 7.30, after 9 hours fasting. The various tests were done, such as blood pressure and ECG.
Mark explained the procedure. He emphasised he has only performed the operation for 15 men. But all the treatments have been successful, with little side effects.
He outlined the benefits and risks. Going further, he explained the specific things he would be doing.
One of the tumours is located in the Anterior. This make it difficult to reach with HIFU, hence the use of NanoKnife.
The key is to treat the tumour, but avoid any damage to the Sphincter, which is close by. Mark explained that he will be conservative in terms of making sure no damage occurs.
Despite the complexity involved, he believes the operation will go well. Though it obviously calls for great accuracy.
The operation will take about an hour. I will wake up with a catheter, which can be removed in a few days. There will be another MRI in a couple of weeks to check the effects of the operation.
Mark refers to my blog. He says this will probably be the first NanoKnife operation he has done that will be blogged about afterwards. So he looks forward to a great result.
NanoKnife – A Quick Overview
An introduction to the procedure was given in the last post. But here is a quick overview from the makers of the equipment. Plus a picture of the controlling mechanism.
AngioDynamics, from New York, has developed a device, called the NanoKnife.
This implements technology called irreversible electroporation to electrically target and kill specific tumour cells.
The NanoKnife delivers quick bursts of energy through a set of electrodes inserted into and around the tumour.
http://medgadget.com/2009/02/electrocuting_cancer_cells_to_death_with_nanoknife.html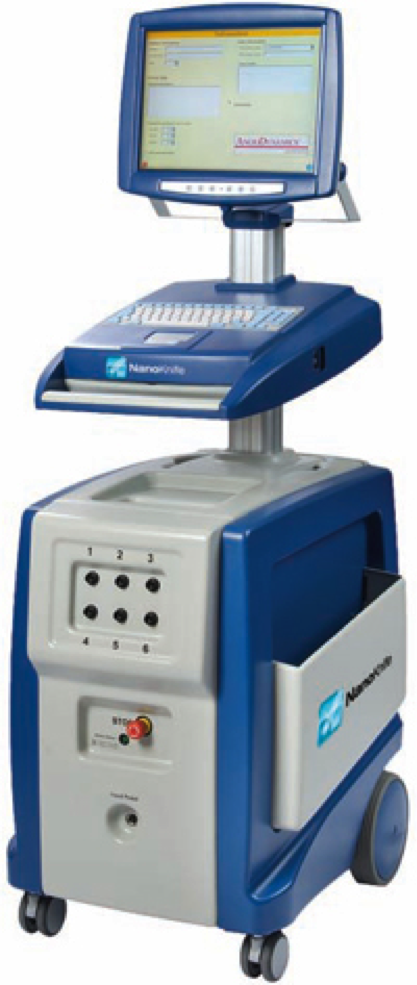 You can also see a video explaining the procedure. Urologic surgeon Jonathan Coleman discusses an irreversible electroporation, a focal therapy that employs a NanoKnife® device to deliver an electrical current to small, localized prostate tumors.
http://www.youtube.com/watch?v=W3Ww6ngIFec
Encouragement Before The Operation
Doing a blog produces different effects. My main aim with this one was to pass on facts about the journey so that others might be able to use this information in the future.
One side effect has been that other men have contacted me to provide encouragement. Several months ago, for example, I got an email from Jeremy Bacon. His web site says:
Jeremy Bacon lives in England. He was 67 when he was diagnosed in April, 2009. His initial PSA was 7.80 ng/ml, his Gleason Score was 7, and he was staged T1c.
His choice of treatment was Uncommon/Experimental (HIFU (High Intensity Focused Ultrasound)). Here is his story.
http://www.yananow.org/display_story.php?id=476
Jeremy had also been treated by Mark Emberton, whom he strongly recommended. In good health two and a years after having the HIFU treatment, he offered apologies for being slow with emails. He had just returned from three weeks trekking in Ladakh.
Last week I was contacted out of the blue by another person. An eminent figure in his field, he has one of the most responsible roles in the UK. The messages he gave me were very reassuring. These were:
His own history with prostate cancer mirrored mine.

His choice of treatment was also NanoKnife and the operation, performed by Mark Emberton, had gone well.
His subsequent PSA scores and other health indicators were extremely good.
He wished me good luck. But also said that I did not really need it, because I was in such good hands.
Finally, got masses of messages from people sending their love and best wishes. So onwards.
The Operation and Beyond
I walked to the Anaesthetic area at 10.15 and was given a general anaesthetic. Went out straight away.
Woke up in bed at 11.30, feeling perfectly clear. The first words the nurse said were:
"The operation went well."
It was then time to call my wife, plus have coffee and chocolate biscuits. Also wrote some emails and posted pieces on various web sites. (Yes, I know this sounds odd.)
Then it was on to the joys of learning about the catheter. Would be back in London on Monday – in three days time – to release it.
Asked Rowena, the nurse who will be doing the removal procedure, if it hurts. She said: "Not when I do it."
(I forgot to double check. Did she mean it wouldn't hurt her or it wouldn't hurt me? Anyway, Rowena was proven right. It didn't hurt at all.)
The next stage will be to have an MRI in 2 weeks to check the results of the operation. But all looks promising.
Time To Go Home
I live in the Wye Valley, so quite a journey from the Princess Grace, which is off Marylebone Road in London. Bearing this in mind, had booked a car to take me home.
We left just after 3.00 pm. Traffic on the way made the journey take three and a half hours. But was happily writing in the back of the car.
On the way received an email from Mark. Thanking me for the book I had given him, he said the operation had gone well. We both looked forward to the MRI results for confirmation.
——-
So now it is the day after. The night went reasonably well and got up feeling good. Also got a key idea for an interesting article to write in the future.
Surrounded by love at home. Had a lovely breakfast, a refreshing shower and then a half hour walk. The journey continues.